RESEARCH THAT LOOKS CLOSER.
By integrating Environment, Social and Governance (ESG) criteria into our research – rather than simply overlaying it on top of investment analysis – we uncover strategies and companies with informed practices that typically exhibit operational excellence, capitalize on growth opportunities, and align with stakeholder interests. Understanding ESG criteria also provides an additional layer of risk mitigation. We believe the integration of ESG criteria into research should result in less volatile investments that can individually and collectively support greater corporate transparency and longer investment horizons.
5 Keys to Success
Our Investment Approach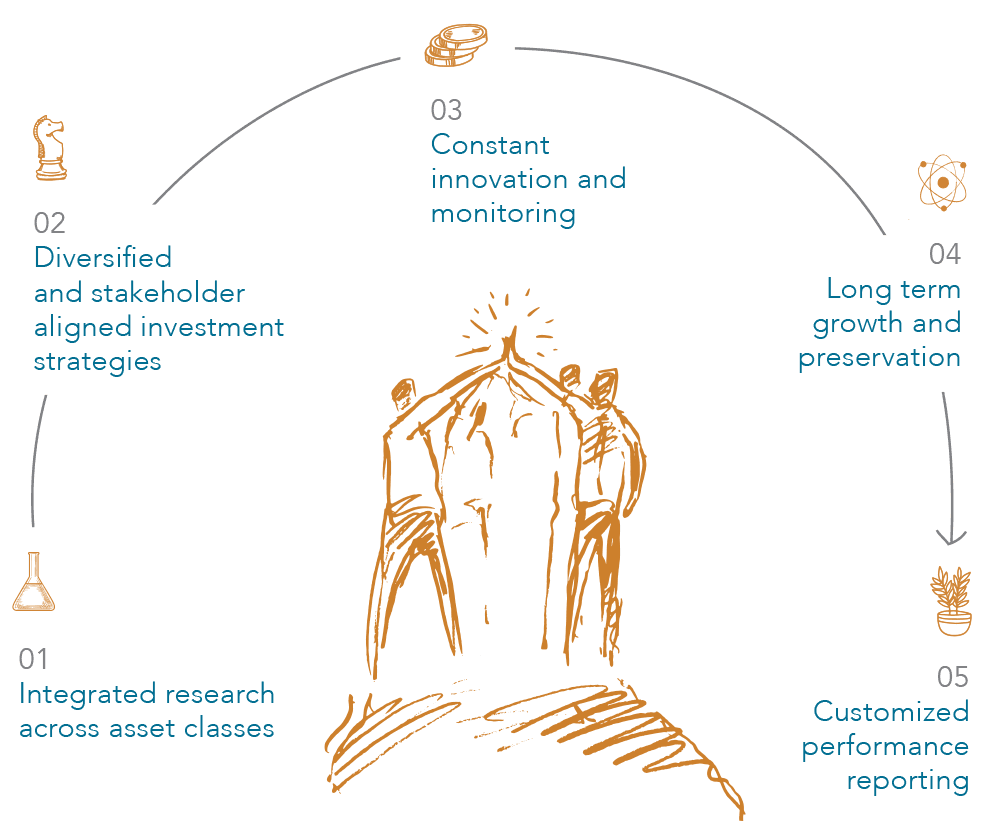 Who and what we invest in is just one aspect of our responsibility to you. We closely monitor your unique financial objectives by assembling a portfolio of sound strategies across all asset classes. Using traditional and alternative vehicles that exhibit sustainable risk adjusted characteristics and positively impact the greater community, our job is to align your objectives with a diversified portfolio for long term growth and preservation.
Download our fact sheet below to learn more about our investment philosophy.