ENVIRONMENTALLY SOUND.
ECONOMICALLY SMART.
Baldwin Brothers, LLC. is located just sixty miles to the southeast of Boston, in Marion, Massachusetts.
Marion faces the Atlantic, and in the summer months hundreds of small sailboats dot the harbor, giving it a picture-postcard look that appeals to residents and visitors alike.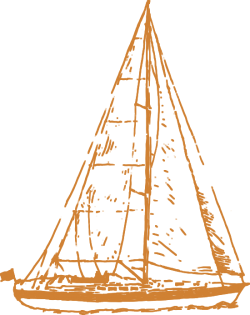 Our office building is the design of Will Saltonstall and Marc Betti of Saltonstall Architects, an architectural firm noted for its green building designs. Our unique workspace not only reflects our values of environmental responsibility, but also underscores our commitment to corporate responsibility by keeping operating costs down, and productivity high.
Large windows allow natural sunlight to penetrate the building reducing the need for higher incandescent light levels during the day. In summer, the operating windows allow for natural cross breezes for passive cooling, while operating monitor windows allow rising warm air to exit the building. Conversely, in winter the windows allow for passive solar heating. All offices have motion sensors, which detect when an office is not occupied and automatically turn the lights off when a room is empty, and solar panels are estimated to provide up to 25 percent of the building's total energy needs.
We also carried the eco-friendly theme right down to the interior amenities and furniture. For example, the carpet is manufactured from recycled carpeting without the use of toxic glues or staples; the floors in the bathrooms and janitors closet are high in recycled content; bamboo, a renewable natural material, was used in all of the built-in cabinetry, as well as the breezeway floor; and the countertops in the kitchen are made from recycled Corian.
Our workspace is further designed to respect the health, happiness and productivity of our employees, with a large kitchen, beautiful views, a gym, and spaces designated for both open collaboration and private communication. We welcome our clients to visit us anytime, and encourage you to contact us for more information on our company or services.